Caresse platinum dealer
Beds & Bedding Zaandam
Pieter Ghijsenlaan 17
1506 PW Zaandam
tel. (075) 612 41 31

Openingstijden
maandag:
10.00 - 18.00 uur
dinsdag:
09.00 - 18.00 uur
woensdag:
09.00 - 18.00 uur
donderdag:
09.00 - 21.00 uur
vrijdag:
09.00 - 18.00 uur
zaterdag:
09.00 - 17.00 uur
zondag:

Kijk op de bovenstaande link
voor Open Zondagen
Koopavond: donderdag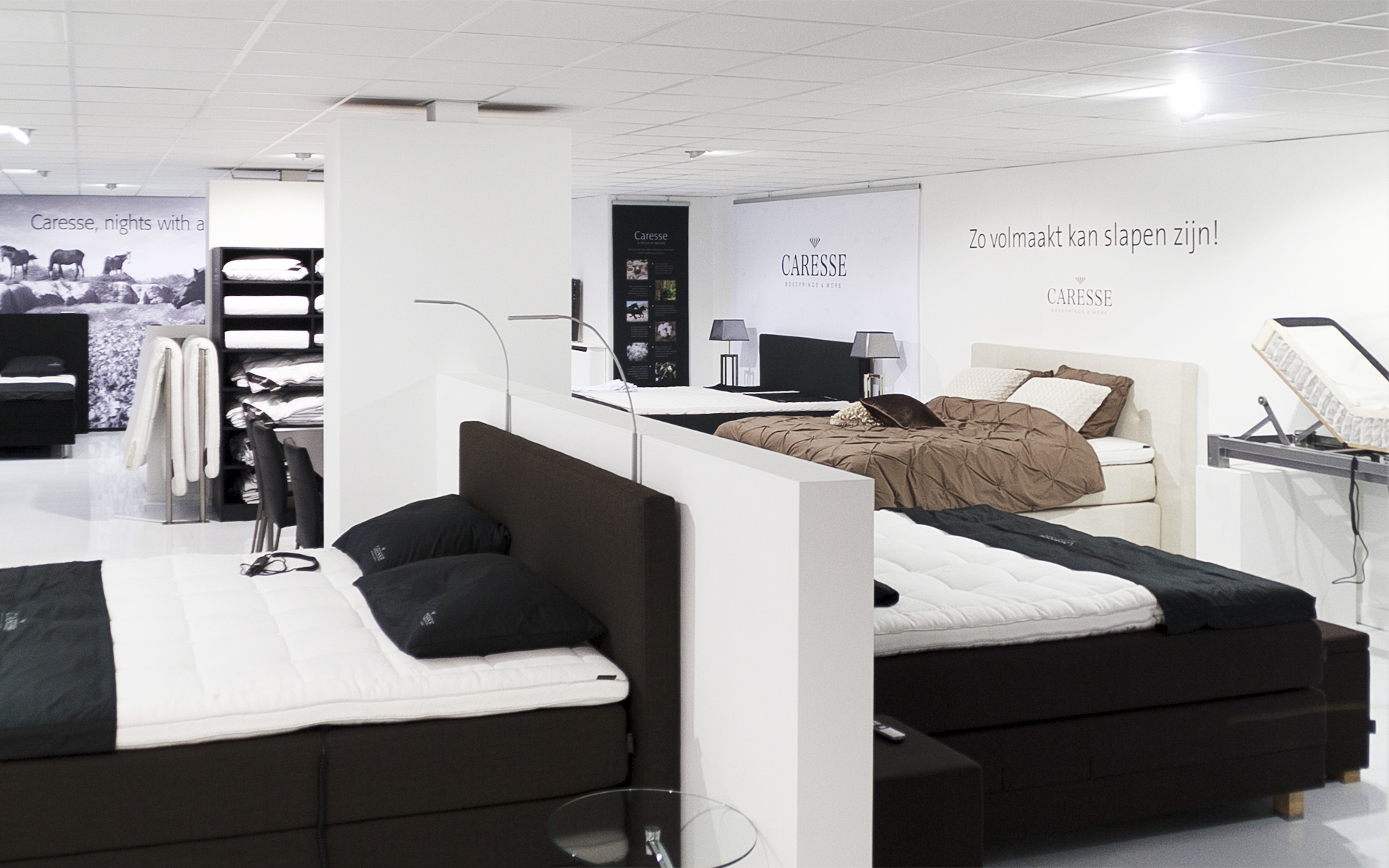 ---
Welkom in de Zaanstreek
Aan de Zaan gebeurt het. Betaalbaar wonen met veel ruimte, winkelen in het schitterend vernieuwe centrum van Zaandam of bij Loods 5 en straks IKEA.
Of u nu wilt picknicken in de polder, dineren in industrieel erfgoed, dansen in North Sea Venue, een terrasje pakken op de Dam of aan het water van de Zaan.
De Zaanstreek is een bezoek meer dan waard!